Our Team
Our team at The Ridge Animal Hospital is ever changing and growing with the new talent that continues to join us as the years go by. Each and every member of the team contributes to the specialized care we provide you and your pet in their own unique way.
Sydney French
Hospital Manager
Sydney French joined the team as hospital manager in May of 2018. However, she has spent a lot of time at the hospital over the years, both as a receptionist and also as Dr. French's daughter! Sydney graduated from the College of William & Mary in 2017 with a degree in Criminal Justice. She also manages Bluegrass Trails, a cottage community located next to the dog park. When she's not working, Sydney loves reading and spending time at the local library, as well as visiting her two brothers, their wives, and her two nieces and nephew.
Licensed Veterinary Technicians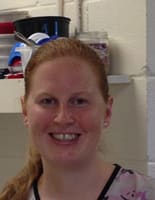 Katie Merkle
Veterinary Technician
Katie has been a veterinary assistant/receptionist at Ridge since January 2011. Katie was born and raised on a dairy farm in Cumberland, Virginia. She attended Longwood University for two years and then attended Southside Virginia Community College for three years, spending two of those years in their registered nursing program until she decided human medicine was not for her. After working for several years at her husband's family restaurant, she applied for the veterinary assistant position at Ridge and began working there soon after. Katie is currently enrolled at Northern Virginia Community College in Sterling, Virginia majoring in veterinary technology to become a licensed veterinary technician. Katie has one Labrador named Dino, a blue heeler named Spike, a rambunctious lab mix named Bear, and a cat named Sugar. Katie enjoys spending time with her son, Matthew, playing with all her furry family members, and whenever possible, spending time at the beach to unwind.
Reinette Januszkiewicz
Veterinary Assistant/Receptionist
Reinette, or "Janet" as some may know her, has been working at Ridge Animal Hospital since August of 1996. Reinette grew up in suburban New Jersey. She attended Rutgers University where she studied animal husbandry and minored in theatre arts design. She worked in animal medicine and also for the Naval Investigative Service in New Jersey before relocating to the Farmville area, where she currently resides. Reinette enjoys drawing, painting, and ceramic repair, as well as dancing. She enjoys theatre, watching movies and listening to a wide variety of music as well as singing in her church choir. In her spare time, she enjoys learning about her family history and Polish culture. Reinette is always taking care of her loved ones, including her dog, Peppie, and cat, Cami, who hold special places in her heart.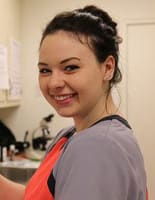 Olivia Gordon
Assistant/Receptionist
Olivia started working at Ridge in May 2016. Olivia was born in Farmville, graduating recently from Fuqua, and adores the area so much she has no plans on leaving. As a kid, she worked with animals constantly, finding them around town and doing foster work to find pets good homes. At work, she has special interests in the surgeries that are performed here and loves to learn as much as she can about everything. Currently, Olivia plans on apply to veterinary school in the future, and appreciates how supportive her mom has been in all her endeavors. She lives with Axl and Roxy, her two dogs, Cricket, her cat, and Lizard, her leopard gecko. Outside of work, Olivia enjoys working with animals, spending time with her boyfriend, friends, and family in the area, and fishing with Axl at the lake.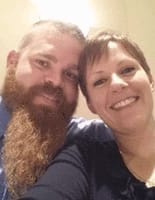 Crystal Collins
Assistant/Receptionist
After a two-year stint in Raleigh, NC, Crystal has returned to Farmville and the Ridge Animal Hospital family. A 19-year veteran of the veterinary medicine world, she is glad to be back in the small town environment and closer to her family. Prior to Farmville, Crystal worked at veterinary offices in Colonial Heights, Williamsburg -14 years! – as well as the aforementioned Raleigh. When she isn't at work, she enjoys spending time with her cats, Smiff and Cig, and ensuring her husband, Neal, and his Australian Cattle Dog, Kylee, don't do anything that gets them killed. Her favorite place to be is sitting in her beach chair with her feet in the sand at Myrtle Beach, SC.
Caroline Adkins
Assistant/Receptionist
Caroline joined our team in February of 2019. She is from Cumberland, VA, but spent more time in Powhatan, VA at her family dairy farm. Growing up she had the wonderful responsibility of taking care of the baby calves. Caroline has one wonderful dog, a Great Pyrenees named Matilda, who keeps a great watch over the cattle. She graduated from Powhatan High School in June 2018, and she plans to apply to Blue Ridge Community College to complete their Veterinary Technician program upon completing the general studies program at J. Sargeant Reynolds. In her free time, if she is not at the dairy, working, or at school, Caroline enjoys hanging out with friends, family, her boyfriend, and his family. She loves going to the beach, the lake, or anywhere else with sunshine and a body of water. However, being around animals is her happy place.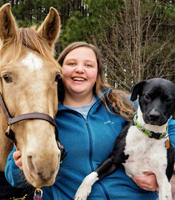 Amanda Gowen
Assistant/Receptionist
Amanda joined our team in January of 2019. She was born in Richmond, VA and moved to Farmville in January 2019 after completing two years at VCU with a major in history. As a young child, Amanda could be found sleeping in a stall with her mother's horse. She and her mother ran and maintained a 30 stall boarding facility for a number of years. She currently works part-time in Richmond, VA at a premier dog training and boarding facility. When she's not working, she can be found on her family farm, which is home to chickens, ducks, cats, horses, dogs, and goats. She enjoys reading, music, sleeping, playing cards, teaching her dog, Arya, new tricks, and spoiling her horse, Aurora.
Deborah Kennedy
Veterinary Assistant
Deborah, or "Deb" as most know her, has been working at Ridge Animal Hospital since April of 1994. Deb was born in Farmville and raised on a farm in Drakes Branch, Virginia. She graduated Southside Virginia Community College with an associate's degree in Business Administration and then graduated Radford College with a Bachelors of Science in Business Management and a minor in Drafting and Design and Police Science. She is involved in many town and community organizations, including Drakes Branch Town Council, Drakes Branch Museum, the United Daughters of the Confederacy, as well as many others. Deb plays piano for her church as well as sings in the community choir. She has several dogs, cats and a number of large animals that keep her company, as well as lots of local wildlife that surrounds her home. Her interests include hiking, biking, camping, gardening, genealogy, as well as worship. Occasionally, Deb gets to sleep.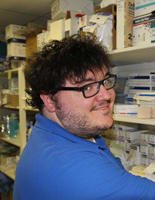 John O'Connor
Veterinary Assistant
John has been working at Ridge Animal Hospital since April of 2016. John was born and raised in Manhattan before moving to Farmville in late 2000. He attended Fork Union Military Academy for three years and graduated as a member of the Battalion Staff in 2009. When he is not working at Ridge, John helps out as a Stage Hand or a Sound Engineer at various locales around town. John has two cats, named Bleach and Yaller, who do their best to keep him from sleeping at night. In his spare time, John likes to relax by playing music or drawing in his sketchbook.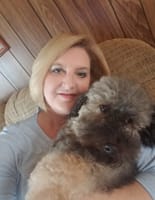 Susan Moore
Receptionist
Susan joined the Ridge family in November on 2018. She was raised on a farm in Meherrin, VA and inherited her passion for animals from her father. After graduating from Radford University, Susan taught elementary school for a few years. She then devoted her time to raising her two boys, Cody and Dustin. Susan spent several years working at a kennel and groom shop, then she entered the field of personal care giving. Now she has returned to her first love of working with animal and their owners. In her spare time, Susan enjoys snuggling with her two doxiepoos and binge-watching shows on Netflix.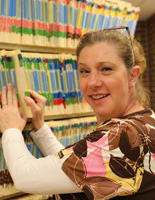 Susan Dykes
Receptionist
Susan was born in Germany (a military "brat") and raised in Alabama, but moved to Virginia about 24 years ago. Susan has attended The Alabama School of the Arts and George C. Wallace Community College where she received her Associate in Arts Degree. Susan has taught dance, water exercise and swimming in this area for a number of years. She has a love for animals, especially cats, and currently has two of them, Sushi and Prissy. Susan is also a mother of three human children, Gillian, Hannah, and Austin. As an empty-nester, Susan has returned to school to study Radiology and is currently enrolled at Central Virginia Community College in Lynchburg. In her spare time, Susan works on writing a book on water exercise, listening to music, and studying. Susan enjoys the fast pace at the Ridge Animal Hospital as well as the clients and their animal children.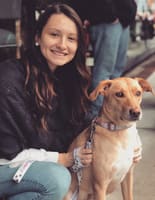 Nikki Johnson
Receptionist
Nikki joined our team in December 2018. She recently moved from Cartersville to Green Bay. She has been in the veterinary field for over a year. She is currently enrolled in the Penn Foster program to attain her veterinary technician license. Nikki likes to go on walks with her dog, Nala, and read books in her free time.